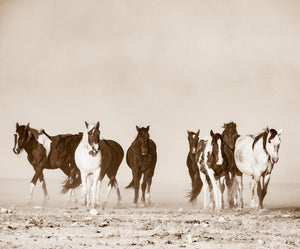 "Vision"
Wind gusts at 30mph in the desert will pick up some major dust. 
Wild horses danced around in a frenzy as the dust created a massive cloud and only the winying of mares could be heard but not seen until the dust settled and a vision of wild horses appeared. 
 Printed on archival paper here in my studio.