The Wild Within Your Heart
Welcome to the wild! 
My artwork is inspired by Americas Wild horses and Burros and will take you on a journey to unleash the wild within your heart.
Through my photographs you will experience the power of love, strength and survival.
This is the life force that is created by these magnificent creatures that by some chance the axis of my life turned in a direction to where my eyes, heart and being became connected to these inspired creatures.
Freedom is engrained in the hearts and minds of wild horses and burros that roam our public lands.
Their hoof prints can be found all around the west.
Home for these resilient, free spirited creatures will take you to remote, desolate yet undeniably captivating and sometimes lonely far flung corners of the west.
To call these areas vast, is an understatement.
The journey of their discovery can be found standing out on the windswept high mountain Red Desert of WY, where it can make you feel like you are in an ocean of sage with no land in sight until a band of mettlesome wild horses streak across the horizon like a thunder bolt, leaving you to wonder if your feet are still on the ground.
Or venture the snowy dirt roads up and over the Cherry Creek Mountains and down into Butte Valley NV, where the silence of the land breaks only by a soft crunch, as a chestnut mare and her mate wind through the snow to take cover in a grove of juniper.
Or you may find yourself lying in a high mountain meadow in the Pryor Mountains of MT, with a feeling of blissful euphoria as you watch while joyful horses dance amongst colorful wild flowers.
Sometimes inspiration and the enlightened spirit of mind can be found in a tiny corner of North Dakota where the high grass prairie meets the ashen formed badlands.
In the Badlands, the sheer wonderment of nature is on full display as you watch a tight knit family band stand in formation on top of a grassy hill. You may find yourself speechless, as they lift their heads and let the wind blow through their manes and the sun sparkle in their eyes.
However, this incredible sight is not enough to inspire territorial prairie dogs to quit their incessant chirping. It is adorable none the less!
From chirping Prairie Dogs to
Braying burros down in the dry river beds of the Mojave Desert you will find neat and concise pathways worn out by the perfect little hooves of wild burros. Throw your map away and follow a burro trail from the shores of Lake Alamo, up into the Rawhide Mountains, you may be lucky enough to see a whole crew.
When you do get a glimpse of the burro beauties, they love to give you a flat out stare down, which will possibly follow by a snort, and a ear- shattering burro bray.
Not to worry, I take this as a "welcome to my land" introductory greeting, rendering you senseless and smitten at the same time.
From the southwest to Cumberland Island, GA, finding yourself stumbling amongst the prickly palm meadows in search of wild horses is inevitable .You may also discover that you are the one being watched, as your eyes focus on a pair of ears and big glassy eyes deep in the maritime forest. Don't look away as the horse may retreat back into the cover of the forest in silence, never to be seen again.
Nothing compares to the pink ball of light as the sun rises over the shores of Assateague Island and your feet get wet in the surf as you follow the hoof prints of a seahorse far away along the beach.
After all, you may end up on a dead end road looking out into a painted canyon miles and miles from anything and anyone. This will sometimes makes you wonder if you will ever find what they are looking for.
However, when you do find it...nothing else matters.
Your fears and anxieties fall away.
You may not be able to catch your breath or focus on anything but what surrounds you.
It is clear that you are exactly where you are supposed to be.
The center of your universe is right here with the wild horses and burros.
The axis has set the direction.
It is a journey of not knowing the way— it's having flat tires, endless dusty burnt out roads, mud baths, hair knots, dust storms, wind burn, horse poo, cow pats, rattlesnakes.
There are canyon secrets, mountain high promises and grassland love.
Bouncing pronghorn, loud mouthed prairie dogs, manic foals, randy stallions and moody mares.
It is about life and death, round ups and chaos, heartbreak and mourning.
There are big skies, starry nights, hoofbeats and heartbeats and always the sweet smell of sage.
Worn out boots and a soul full of wonder.
Let the journey begin.
The Artist.
When I was a little girl taking riding lessons, I was thrown to the ground by a fiesty dark horse.I was left disheveled and disheartened. It was not his fault, just the wind.I decided there and then I was not supposed to control this or any horse.
Many years later I was at a point in my life where I was feeling the exact same way I did when I fell from the horse. It was this day that my eyes fell upon two beautiful wild horses dancing around each other in a tango as the dust filled the air. I sat in wonder. My mind,spirit and soul became quiet and I knew this was where I was supposed to be.
More than 13 years later I still have the utmost passion and respect for our wild horses and burros. Throughout my wild horse life there have been many tears and triumphs. I am happy my life is controlled by the spirit of wild horses and burros whose beauty is untouched, their manes never been brushed, and whose backs will know no saddle. I will always be dedicated to keep these magnificent creatures wild and free for our future generations to see and cherish.
This is, to me, is true inspiration. xx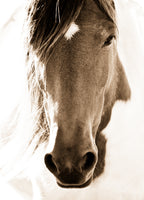 THE SPIRIT THAT KEEPS THEM WILD
THE FREEDOM THAT KEEPS THEM WILD
THE BOND THAT KEEPS THEM WILD
THE SPIRIT THAT KEEPS THEM WILD
THE FREEDOM THAT KEEPS THEM WILD
THE BOND THAT KEEPS THEM WILD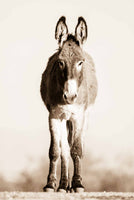 Advocate
To photograph wild horses is true a gift.
When I am miles away in the high mountain desert all alone there is no loneliness as I am with wild horses and burros.
What these amazing animals have given to me in life can only be repaid in advocacy.
The unending passion, strength and advocay that is needed is to fight a battle for their freedom and respect cannot be surendered.
Throughout my years of photographing wild horses and burros I have documented round ups, donated my time to wild horse sanctuaries as well as donating a portion of my profits to many wonderful wild horse and burro organizations that help to fight for our American Wild horses and Burros.  
You can find more information about advocating for wild horses and burros in the "advocate"section where I have listed a number of amazing sanctuaries and organizations that I care deeply about.
My Studio
Nestled in the hills of the Western Massachsetts hilltown of Colrain. My studio is on a quiet back road surrounded by perenial gardens with a trail that follows the Honeybun stream into protected Audubon woods. You can hear the North River flow down stream to Shelburne Falls where I get to swim amongst glacial potholes.In the spring brings a plethera of avaian friends that nest around our gardens. In the summer it is show time so the studio is a buzz of orders coming and going while finding time to pick delicious veggies from our garden is a morning ritual. Autum arrives and so do the colors in the trees so it's the time to collect leaves for later inspiration. As fall leaves us the wood stove starts in our home and my studio. It's time to put all gardens to bed and prepare for the snow and get out the canvas and paints and see what inspiration may come!
The front of the studio is where I display my photographs, jewelry and oil paintings. In the back of the studio, will find my easel and a rather large printer.
Open year round by appointment.