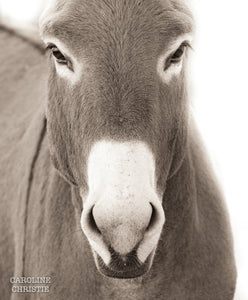 "The Look"
Have you ever tried to have a contest with a wild burro to see who can go the longest without blinking?
I loose every time! I found this beautiful wild burro hanging out with his family in downtown Beatty, NV. 
Printed on archival epson paper here in my studio.