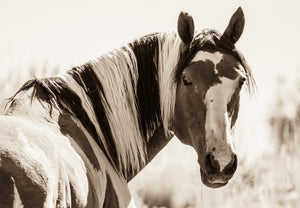 "Beautiful Picasso"
Picasso is an icon of American Wild Horse history. He has many colorful offspring that roam free in the Sand Wash Basin. When you met him you never forget him.
He roamed wild and free for his whole life. As it should be for all our American Wild Horses.
Printed on archival paper here in my studio.