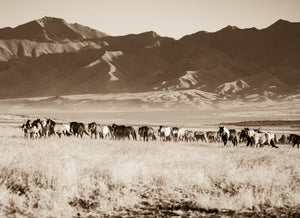 "The Unstoppable Band"
It's the Big Band, the mob, whatever you call it they are all heading your way and they aren't stopping for autographs. The sun is up and its time for the wild horses to get a drink of water and find a new place to graze. 
 Printed on archival paper here in my studio.