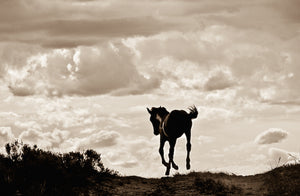 "Yahoo"
Here in the Sand Wash Basin I watched a small family come to water just as the sun was setting. This little wild foal could not even keep all hooves on the ground he was so happy to be alive!
It was a moment I will cherish forever.
Printed on archival paper here in my studio.