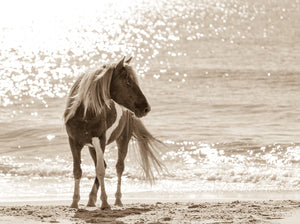 "Seahorse"
Wild horses walk the shores leaving their hoof prints in the sand ....the prints slowly get washed away in the  ocean to disappear forever. He looks back  and what does he see? His family following close behind following in his hoof prints.
This stunner has beauty, attitude and a whole lot of freedom.
Printed on archival paper here in my studio.