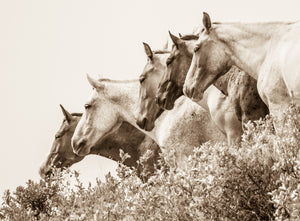 "Stand Together"
Standing proudly on a windy bluff, these beautiful wild horses are at peace gazing over  their magnificent lands they call home.
Each one protecting the other from the wind. After a while it was time for them to rotate and the next horse in line would block the wind. They take care of each other. 
 Printed on archival paper here in my studio.