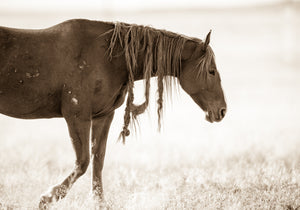 "Wild Knots"
 Sleepy time in the Onaqui Valley of Utah. This mare is a gentle soul with a mellow personality and has fabulous wind knots in her mane. One day these nots will fall to the ground or be groomed out by a fellow mare encouraging her to keep up her appearances (:
I think she's perfect!
Printed on archival paper here in my studio.