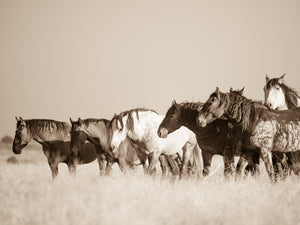 "Joy in the Meadow"
Somewhere out in the Great Basin in Utah you will find a herd of wild horses that graze in golden grasses, they roll in the mud and let their hair snarl in the wind.
They fight, love and ramble through the desert. This is the wild life.
This wild horse family of mustangs can be found in the Onaqui Mountains of Utah.
 All wild horse photographs are printed on archival paper here in my studio.