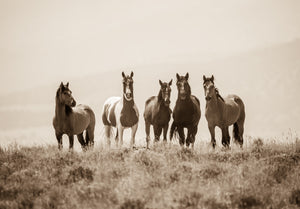 "The Boys Are Back In Town" 
Bachelors love to roll around the valley and chase each other up and into the mountains looking for trouble. Me, I was just minding my own business when this crew came up and over a hill and stood there for no more than 5 seconds just looking at me then turned tail and danced off through the meadow. 
 Printed on archival paper here in my studio.