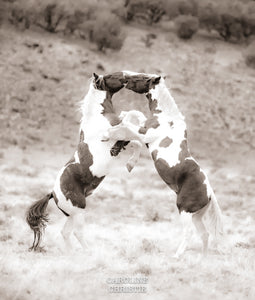 "The Paint and The Pinto"
It's a wild life for bachelor stallions in the wild. Practicing maneuvers and perhaps trying to figure out who is the boss but all along they may remain "brothers" in this wild horse world with a hope for an unbroken bond.
Printed on archival paper here in my studio.