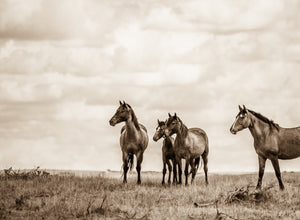 "Wild On The Prairie II"
Storm clouds linger in the distance so my time with these wild ones may end soon. This band has one eye on me and another on their lead stallion. He confidently greats another band stallion, not knowing the out come of this meeting they stay alert.
Printed on archival paper here in my studio.